Exhibits
The U.S. Botanic Garden creates and offers extraordinary exhibits that delight, educate, and inspire the public to become more active stewards of the plants that support life on earth.
Current Exhibits
–
Agriculture impacts everyone's daily life and not just because of the food we eat. Explore the galleries and gardens to learn how inventive ideas in agriculture, both scientific and social, sustain and enrich life and how growing and cooking food connects people with each other and communities.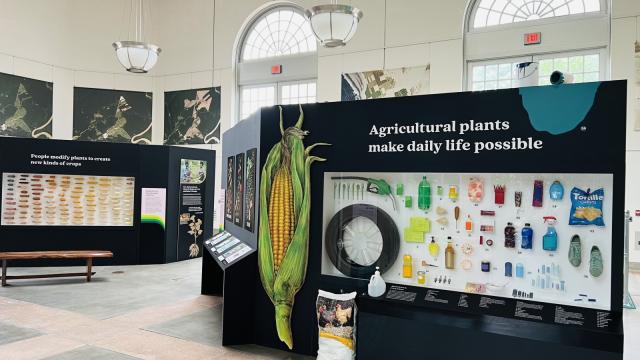 –
This winter, explore the fabulous world of orchids at the U.S. Botanic Garden (USBG)! This year's joint orchid show celebrates the diversity of orchids found throughout the world. One of the largest plant families in the world, orchid shapes, sizes, colors, scents, and more vary greatly! Throughout the Conservatory, thousands of orchid blooms will showcase the USBG and Smithsonian Gardens' extensive orchid collections. Join us to celebrate these fantastic flowers!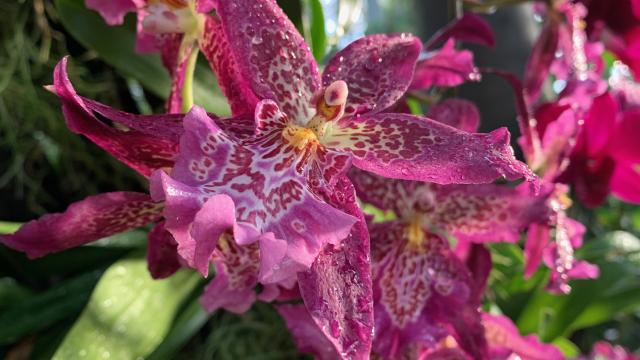 Garden Areas
The permanent exhibits in our Conservatory will take you around the world all year long. It houses collections of plants from subtropical, tropical and arid regions and showcases orchids, medicinal, economic, endangered, and Hawaiian plants.

The gated outdoor gardens, opened in 2006, feature the Regional Garden of Mid-Atlantic native plants, the Rose Garden devoted to the U.S. national flower, the Pollinator Garden, and the First Ladies Water Garden.

This favorite "secret" garden of Washingtonians, is across Independence Avenue from the Conservatory. Here visitors will find modern sustainable gardens surrounding the historic Bartholdi Fountain. The gardens suggest interesting plants and innovative designs at a scale suitable for the home landscape.