Evenings in the Conservatory are magical! Join us for live seasonal music in the Garden Court. The Conservatory will stay open until 8:00 p.m. for these programs. Please note: Limited seating will be available. Seating will be on a first-come, first-served basis. Seating will open around 5:30 p.m.
December 2019 holiday concert series:
Tuesday, Dec. 3: Project Natale (contemporary jazz)
6:00 p.m. - 8:00 p.m.

Project Natale is an energetic and exciting contemporary jazz band pleasing people from all walks of life with their versatile performance.
Thursday, Dec. 5: Capital Accord Chorus (choral)
6:00 p.m. - 8:00 p.m.
Capital Accord Chorus is a women's chorus performing four-part a cappella harmony in the barbershop style. Their fun and engaging repertoire ranges from jazz to pop, through standards and show tunes -- they sing it all.
--------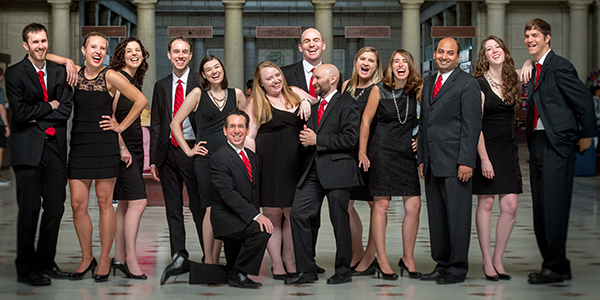 Tuesday, Dec. 10: The Capital Hearings (a cappella)
6:00 p.m. - 8:00 p.m.
With a repertoire ranging from Renaissance motets to modern hits, The Capital Hearings are praised by audiences and critics alike for their lush harmonies and musical versatility. They'll be making spirits bright a festive performance of beloved carols, smooth vocal jazz, and exciting contemporary arrangements. Welcome the holiday season with song!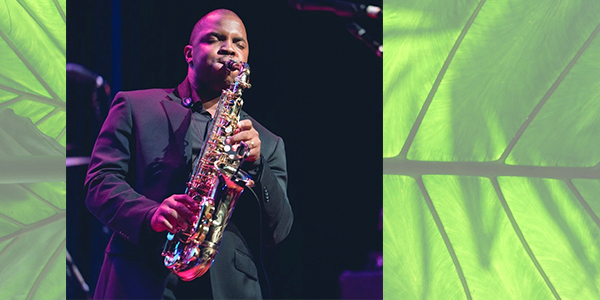 Thursday, Dec. 12: Tony Craddock Jr. & Cold Front (smooth jazz)
6:00 p.m. - 8:00 p.m.
Tony Craddock, Jr. & Cold Front's weather-inspired jazz brightens the atmosphere. Their latest album, H2O, is airing nationwide on Sirius XM Watercolors and Music Choice Smooth Jazz.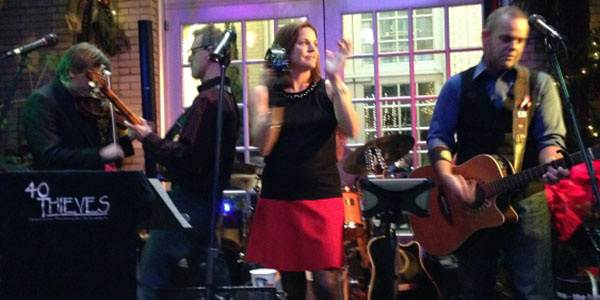 Tuesday, Dec. 17: 40 Thieves (Irish rock)
6:00 p.m. - 8:00 p.m.

40 Thieves have established themselves as one of the best-loved Irish bands in the Metro DC area. From the cozy confines of the DC area's best Irish pubs to the wide-open stages of the festival circuit, this rocking ensemble has wowed the crowds by wedding old fashioned and newfangled Irish music with straight ahead rock and roll.
Thursday, Dec. 19: Lox and Vodka (klezmer and Jewish folk music)
6:00 p.m. - 8:00 p.m.
Lox & Vodka performs rousing klezmer, Jewish, and spiritually enriching music that spans the ages. Join them as they sing in different languages, dance, and enjoy the warmth of the holiday together.
Tuesday, Dec. 24: Changamire (jazz)
6:00 p.m. - 8:00 p.m.
Raised on the music of Billie Holiday, Sarah Vaughn, Dinah Washington, Dakota Staton and Ella Fitzgerald, Changamire began singing at jam sessions and receiving vocal instruction around the D.C. area. In 2001, Changamire self-released her critically acclaimed debut album, Only Human. A recipient of the D.C. Commission on the Arts and Humanities' Artist Fellowship, Changamire released her second album, Love, in 2014.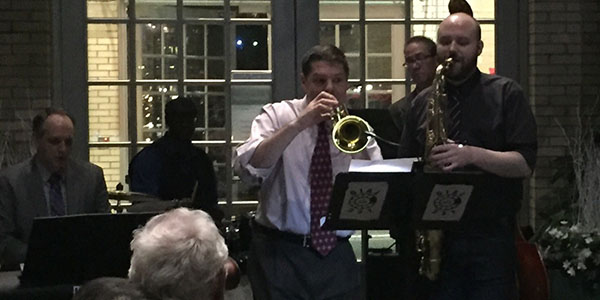 Thursday, Dec. 26: Dial 251 for Jazz (jazz)
6:00 p.m. - 8:00 p.m.
According to The Washington Post, "Dial 251 is a crisp, cohesive unit with gifted soloists and a great deal to say." The sextet returns to the U.S. Botanic Garden to present an evening of contemporary jazz with a seasonal twist.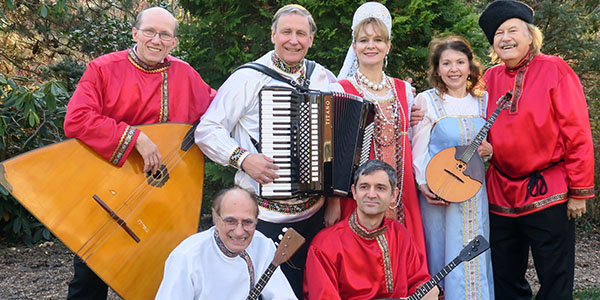 Tuesday, Dec. 31: Samovar (Russian folk)
6:00 p.m. - 8:00 p.m.
Samovar has performed an exciting mix of Russian, Ukrainian, and Gypsy (Romani) folk music in the Washington, D.C. area since 1996. Besides the U.S. Botanic Garden, performance venues include the Hillwood Museum, the Russian and Ukrainian Embassies, the Kennedy Center's Millennium Stage, and many, many church bazaars.