Programs & Events
Education is core to the mission of the U.S. Botanic Garden. It is our vision for visitors to understand, wonder, experience, grow and connect to plants both within and outside the Garden. We create opportunities to inspire our visitors to learn about the importance of plants and present a variety of educational programming. Our programs and events cover many topics and plant families.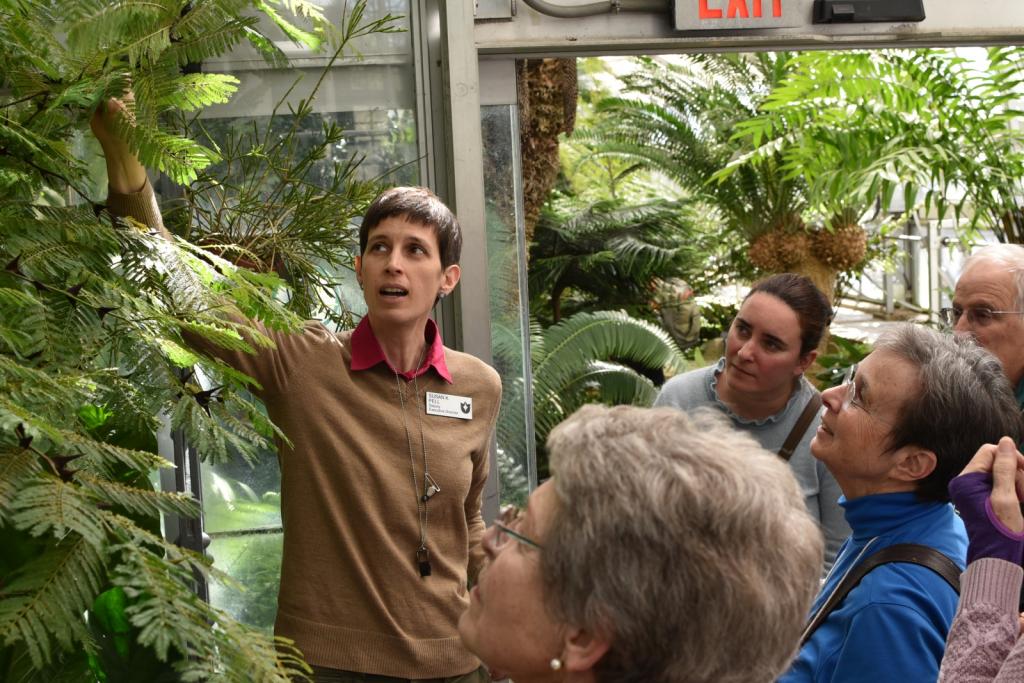 Teachers are welcome to bring students to visit the Garden for self-guided exploration or to participate in one of our USBG instructor-led Field Trips. We ask all groups to register in advance. For your classroom, school garden, or after-school activities, we offer lesson plans, guides and curriculum that can be used anywhere, anytime.
In addition to special programs and events, kids and families can explore a world of plants all year round! Our Children's Garden is a space made especially for young visitors to climb, dig in the dirt, and care for plants. Your junior explorer or budding scientist can use a plant passport, field journal, or other on-site activities available during your visit.