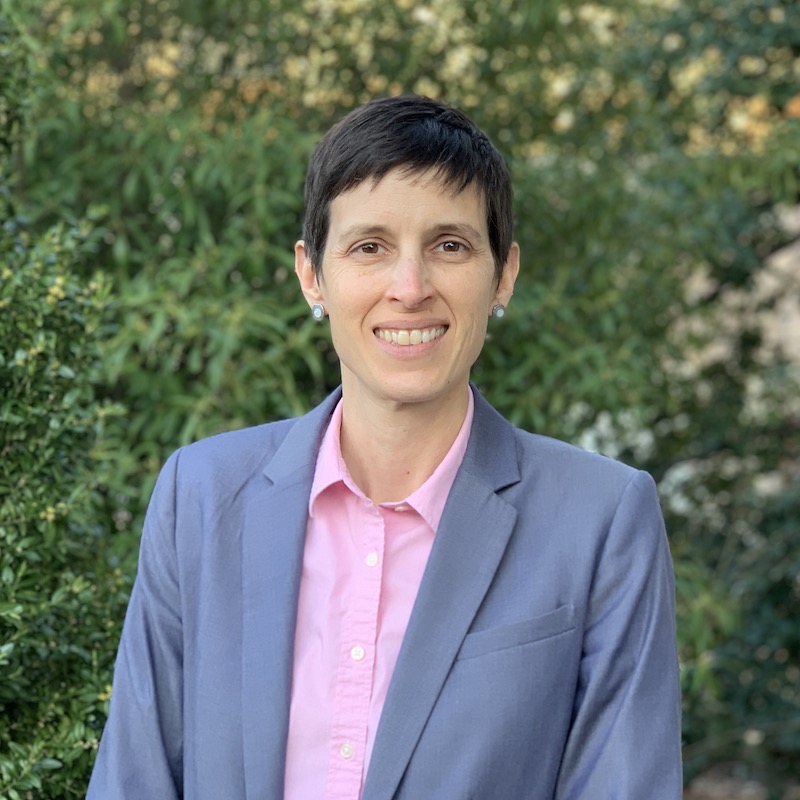 August 19, 2022
Washington, D.C. – The Architect of the Capitol announces the selection of Susan K. Pell, Ph.D., as Executive Director of the United States Botanic Garden (USBG).
"Dr. Pell brings a powerful combination of plant science and leadership experience into this position," said J. Brett Blanton, Architect of the Capitol, who oversees and supports the U.S. Botanic Garden. "She will lead the U.S. Botanic Garden to new heights in demonstrating the importance of plants while diversifying its offerings and visitorship in the Garden's third century."
As a botanist and an educator, Pell has spent her career at public gardens and has traveled the world to collect plants for scientific study. She joined the U.S. Botanic Garden in 2014 as the Science and Public Programs Manager and most recently served as Deputy Executive Director.
"I am thrilled to be selected to steward the U.S. Botanic Garden," Pell said. "I am excited to work with the USBG team to leverage our expertise and diverse plant collections to build on the Garden's success and continue to engage people from the D.C area, across the nation, and around the world."
Prior to joining the USBG, Pell worked at The New York Botanical Garden and Brooklyn Botanic Garden, where she taught a diversity of plant science topics to students from toddlers to retirees, developed interpretation for the public, and directed molecular research and plant taxonomic studies using samples she collected on her expeditions and from gardens and parks in New York City. Pell moved to Washington, D.C. in 2013 for an American Association for the Advancement of Science (AAAS) Science and Technology Policy Fellowship at the National Science Foundation.
Pell holds a bachelor's degree in biology from St. Andrews University in North Carolina and a Ph.D. in plant biology from Louisiana State University. Her research focuses on the cashew family (Anacardiaceae), and she has studied plants in 18 countries. She is the co-author of the book "A Botanist's Vocabulary" and has published numerous peer-reviewed scientific articles.
###
Media contact: Devin Dotson, devin.dotson@aoc.gov, (202) 306-6743
About the U.S. Botanic Garden
The United States Botanic Garden (USBG) is the oldest continuously operating public garden in the United States, created by Congress in 1820. The USBG informs visitors about the importance and fundamental value and diversity of plants, as well as their aesthetic, cultural, economic, therapeutic, and ecological significance. With over a million visitors annually, the USBG strives to demonstrate and promote sustainable practices. It is a living plant museum accredited by the American Alliance of Museums and Botanic Gardens Conservation International. www.USBG.gov