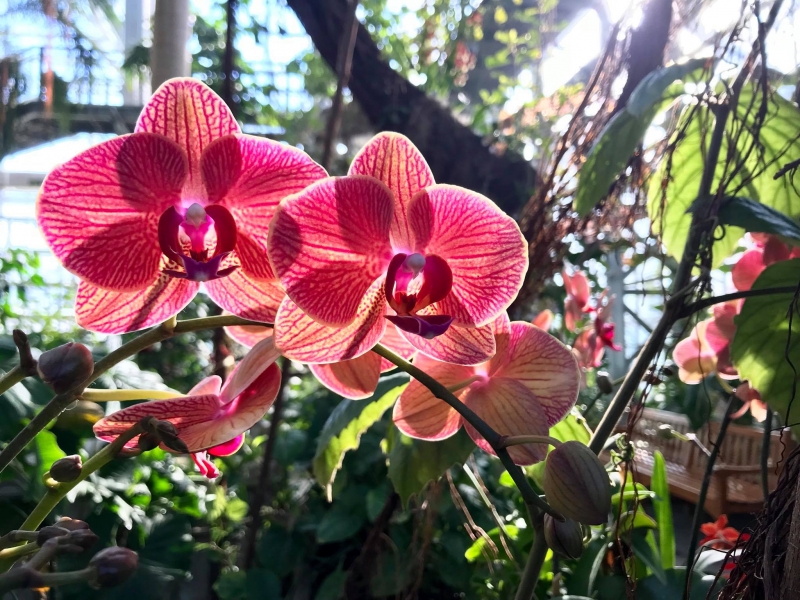 We invite you to connect with us here and explore from home. We're sharing virtual tours, online programs, plant spotlight stories, at-home activities for kids and families including coloring pages and lesson plans, videos, and more.
As we celebrated our 200th anniversary in 2020, we've also sharing photos and stories from our deeply-rooted history. Join us to celebrate the beauty and joy plants bring to the world!
EXPLORE THE GARDEN FROM HOME
Watch as the Garden grows and changes through the seasons, through photo and video. Follow us on Facebook and Instagram for daily posts of what's happening in the Garden.
TAKE A VIRTUAL TOUR
The Garden has plants from across the United States and around the world. Explore these virtual tours and find a new favorite plant!
LEARN FROM HOME
Join in virtual courses from the comfort of your own home. From botanic art classes to yoga to cooking demos and more, you'll find many ways to engage with the Garden's programs online.
ACTIVITIES FOR KIDS AND FAMILIES
The Garden has activities available for families and children of multiple ages. Discover coloring pages about our plant collections, at-home lessons, and more.